My oldest just turned 13 and the fact that he's graduated from 'tween' to full-fledged teen, has yet to sink in!
The teen years can be a challenge, from the physical & personality changes, to the onset of the know-it-all attitude, to the outright age of rebellion. I can't say I'm prepared for it all or if my teen's going to go through it all. What I am prepared for is celebrating these years & what better way to start than a few fun Birthday Celebration ideas to ring in the Teenage years!
Video-Game Party or Arcade night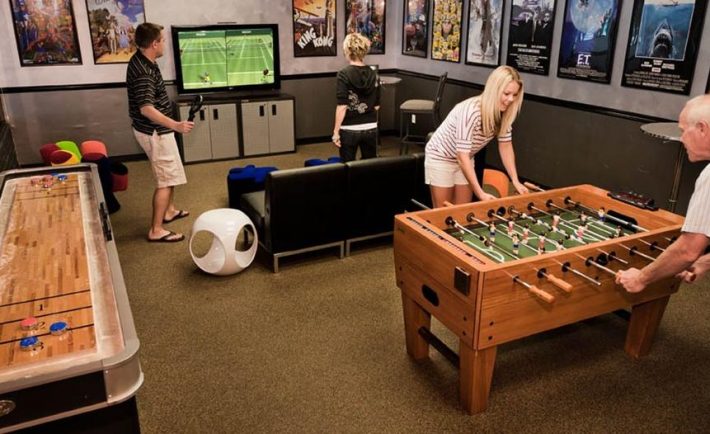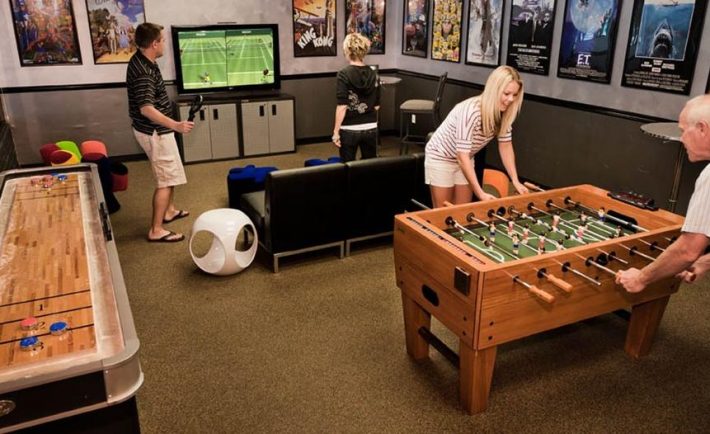 5 Reasons Why Parents Should Share Their Gaming Passion With Their Kids
Like it or not, exposure to the advances in technology & the competitiveness of gaming industry, has somewhat ensured that by age 13, most kids these days are into gaming. While I myself am not particularly comfortable with the idea of encouraging videogaming among teens, I can let down my guard for a day if it means contributing to a memorable birthday experience for my child. The best part is that you can't really go wrong with this idea because most kids will welcome it.
My husband is a web developer, designer & gamer. My kids, have obviously taken after if with their gaming addiction. He owns most gaming systems from the traditional Atari & NES to the Dreamcast & N64 to the most recent  X-box & PlayStation and we have them at home with all the hook ups, controls & a library of physical and digital games – the perfect set up to have a Video-Game Party right at home. But if you can't host your own party at home, an outdoor Gaming Arcade or Gaming Museum could be an alternative, albeit more costly.
Going to a Sports Event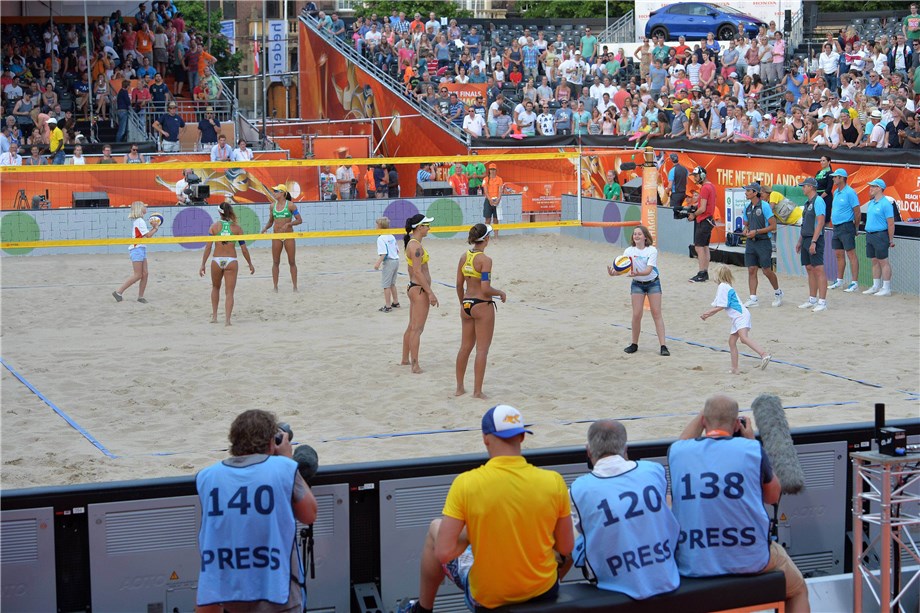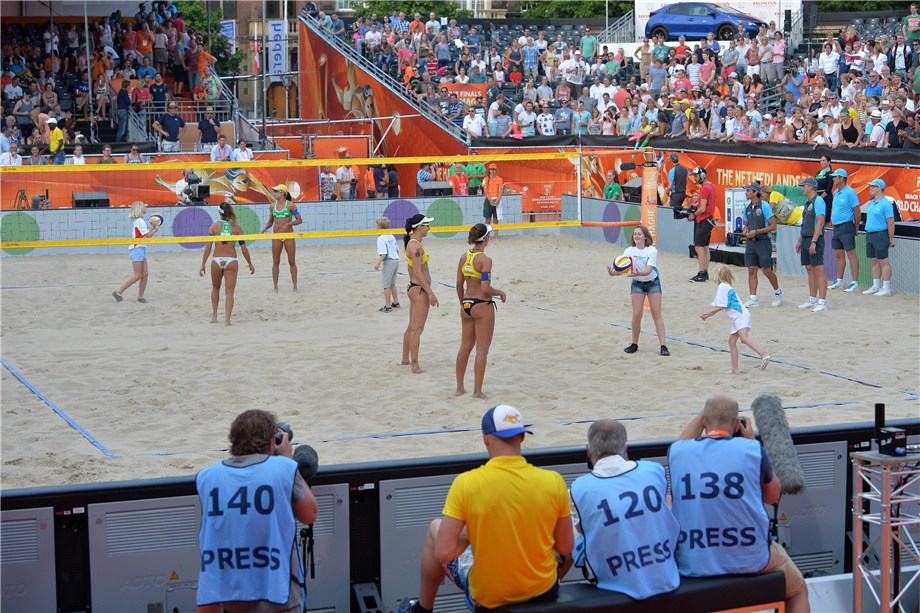 Top Summer Activities for All The Family
My boys play soccer and last year, they participated in an all-day Futsal tournament hosted locally by the YMCA in our town. That happened to be on the day of my son's birthday. We made it up to him later by celebrating in the week, but he surprised us by saying he didn't feel like he missed out on his birthday because he had so much fun, with his team & friends at the tournament.
Family sports entertainment is trending these days. So, if you're running out of traditional party ideas, maybe try this one. Buy tickets and plan your party at a sports event – a basketball, volleyball or football game – locally or out of town. The possibilities are endless. If you go with the out of town idea, you get to enjoy a road trip too. Plus think of all the down time you get having to do nothing at the game except cheer on your kid and his favorite team at the game 😊
A day at the Spa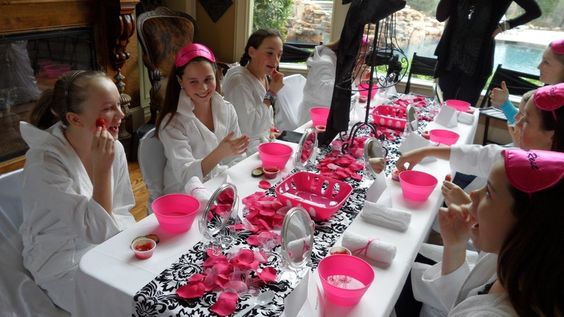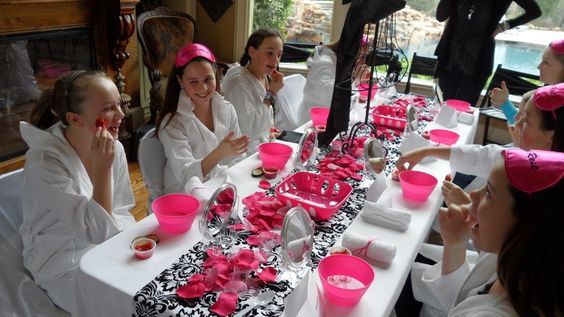 This would be a good mother-daughter activity to ring in her 13th Birthday. Invite her girlfriends & cousins over & make it a day of pampering & relaxation. Include Nail painting, face scrubs & relaxing baths for starters and then let you imagination & creativity run wild. If you're the DIY kind & would like to host this at home, the advantage is you'll have more flexibility & privacy. But if you're feeling generous or want to take it up a notch, book a Weekend Getaway Spa experience instead. The upside is you won't have to lift a finger and it'll be a stress-free experience. Whatever you decide though, your 13-year-old will appreciate you for it and it may end up being the beginning of several mother – daughter mani-pedi dates 😊
Craft Party Workshop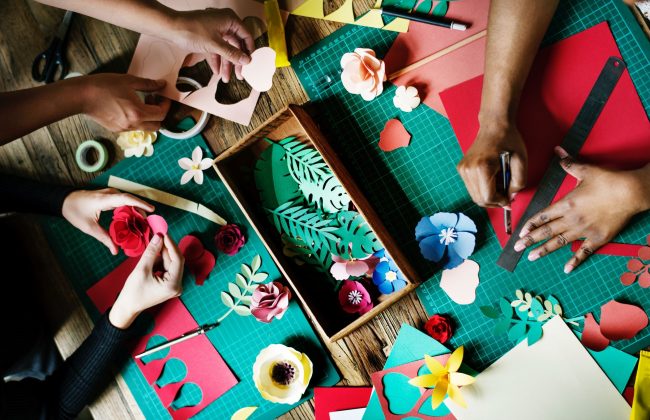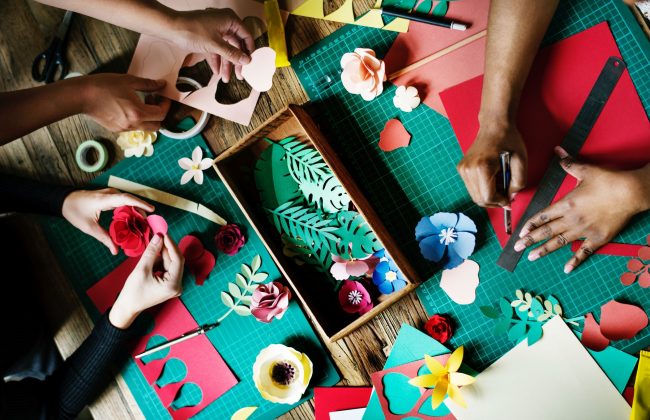 How To Get Your Crafts To Market
If your child is the creative sort that loves to get their hands dirty, a craft party may be your solution to creating a distinctive and exciting experience for their birthday. You can plan this at home if you have the time & arrange for supplies but there are also professional & dedicated vendor services that offer craft workshops who will take care of the whole shebang for you.  From decorating cupcakes , paper art & fabric fun, this is an opportunity to watch your child get creative. As a child and well into my adult years, I've always had fun with art & this would create a cherished memory for your teen too!
Weekend Road-Trip – Camping & Sightseeing Adventure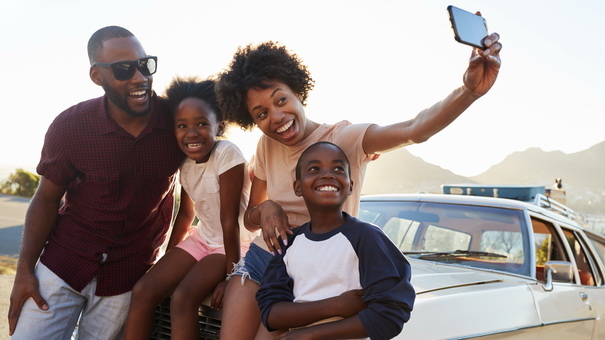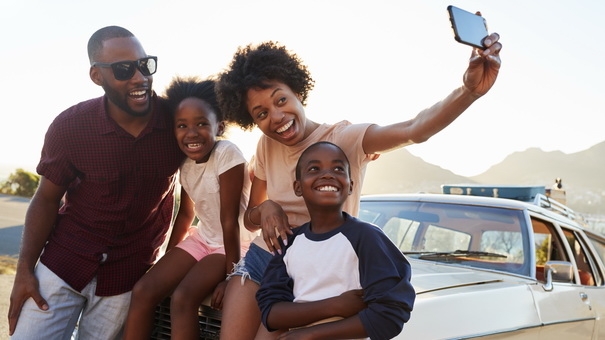 10 Best Family Friendly Road Trip Routes in the U.S.
Who doesn't love this one? A road-trip is fun at all ages 😊 It's an excellent opportunity for the whole family to get involved. To avoid disappointment, start panning ahead – take suggestions from all family members, giving extra weightage to the birthday boy or gal's suggestion.  While the road trip itself will be the main experience, It's not all about the destination; it's about the journey. Get creative by including sight visits along the way, stopping by your favorite out of the way restaurant & even including a hike or camping trip. The sky's the limit, just load you travel gear, pack some snacks, hop in the car, prepare a great playlist, and hit the open road.
Celebrate at a Theme Restaurant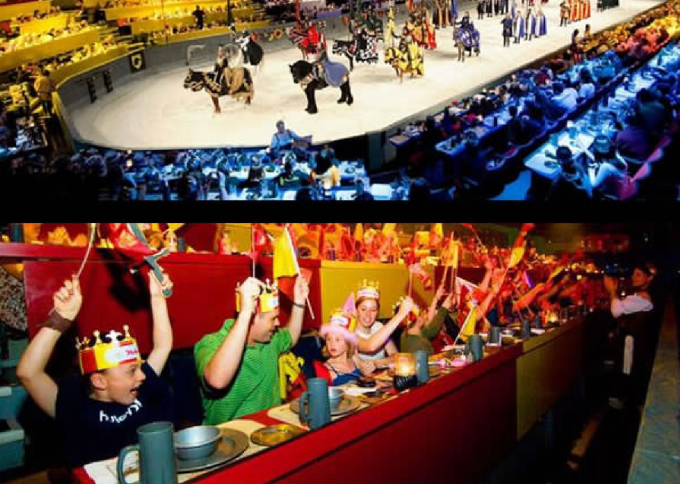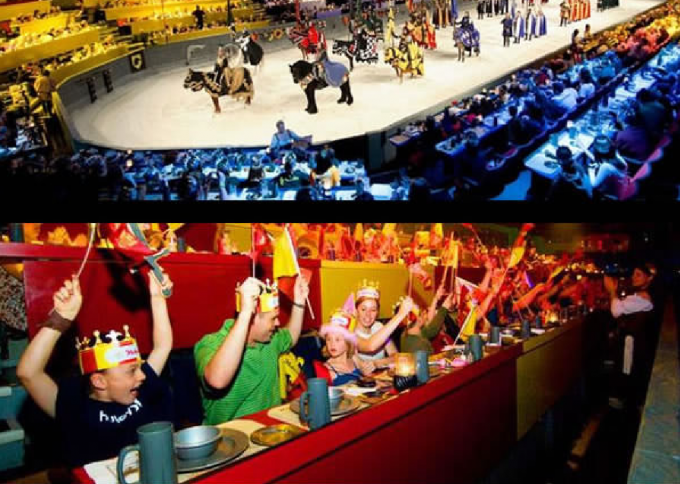 Geek Restaurants: Go Forth And Prosper
Dinner out with kids can be a nightmare – they can never get their orders straight, neither can they sit still, asking to be excused to use the restrooms just as dinner's being served, there's always a problem with the meal, someone throw's a fit even at the mention of 'veggies' and before you know it you're asking for the check and haven't even got through your meal.
Themed Restaurants and Family-Friendly Interactive Dining will assuredly solve most of these problems, by keeping the kids entertained well past dessert and have you feeling like a kid again. While Chuck E. Cheese & Funquest have been traditional options,  there are multiple locations all over the country , especially in New York & Chicago, offering breakfast at an amusement park on a Ferris wheel, miniature golf, watching medieval knights jousting & building your own LEGO figures. The Lemon Tree Kids & Family Restaurant in Los Angeles, CA has mini-train, face painting, and ball pit – he makings of the best party ever!
Every kid should experience this at least once – a birthday celebration is a great opportunity! Such Restaurants have varied themes to choose from- Robots, Medieval Times, Aquariums & jungles, Outer-space & Sci-fi & Old Western Salons & Taverns – but all offering a crazy fun good time while you eat your meal & celebrate your birthday!
Movie Night, Snack Contest & Pajama Party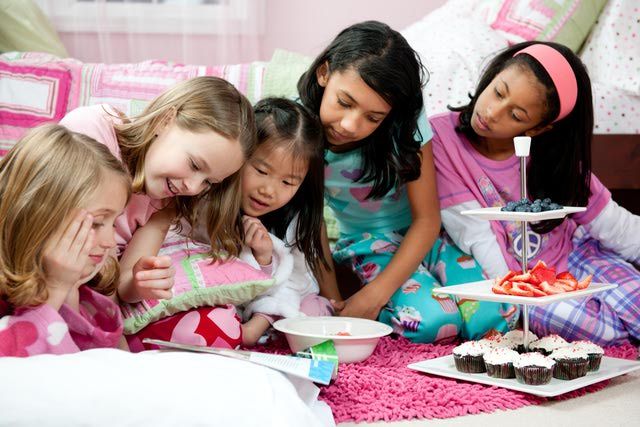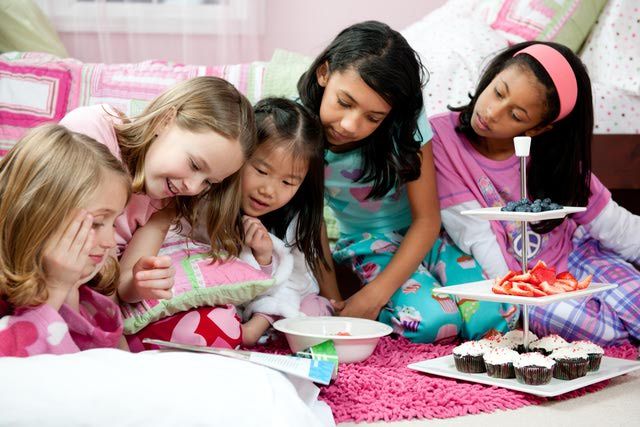 9 Fun Sleepover Party Food Ideas
I read that aloud to myself & almost want to be a kid again – it sounds like pure fun & literally personifies the phrase 'going to have fun till the sun goes down'. Lol
My younger son went to his first sleepover at a friend's recently and thoroughly enjoyed it. They watched movies, ate pizza, played basketball & helped make breakfast the next morning.
Since this a birthday, you can make it exciting by having a movie marathon. Ask the kids in advance if they have any preferences or look up some fun movie ideas for kids yourself. When the kids start getting hungry, introduce a snack contest. Most kids – boys and girls alike – just love getting their hands dirty in the kitchen. The snacks don't have to be elaborate. There are several fun, easy & healthy snacks that teens can make on their own with minimal supervision.
If the party is going to be indoors, then crafts, board-games, reading time & hide-n-seek are great indoor entertainment options to fill up the evening.  Finally end it all with a pajama party and pancake breakfast the next day!
To sum up….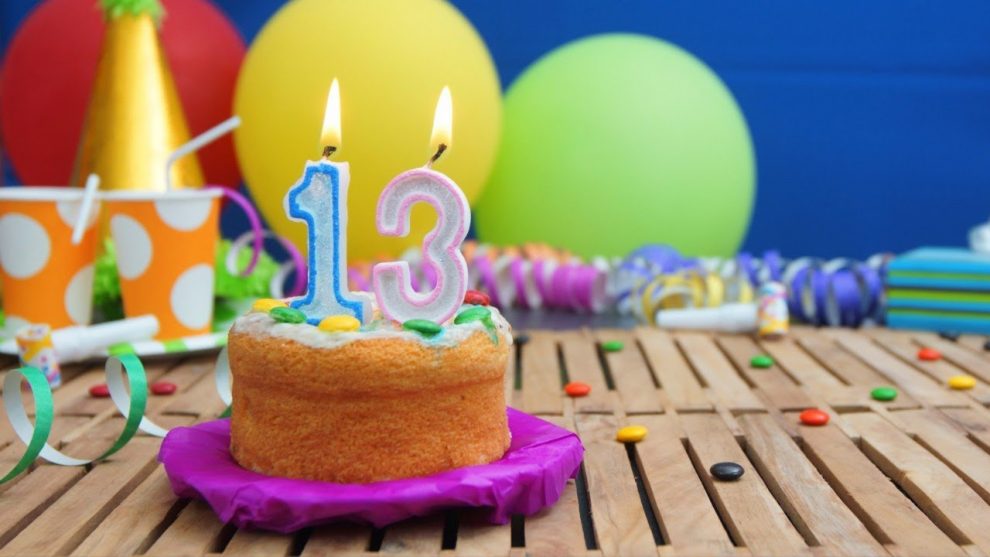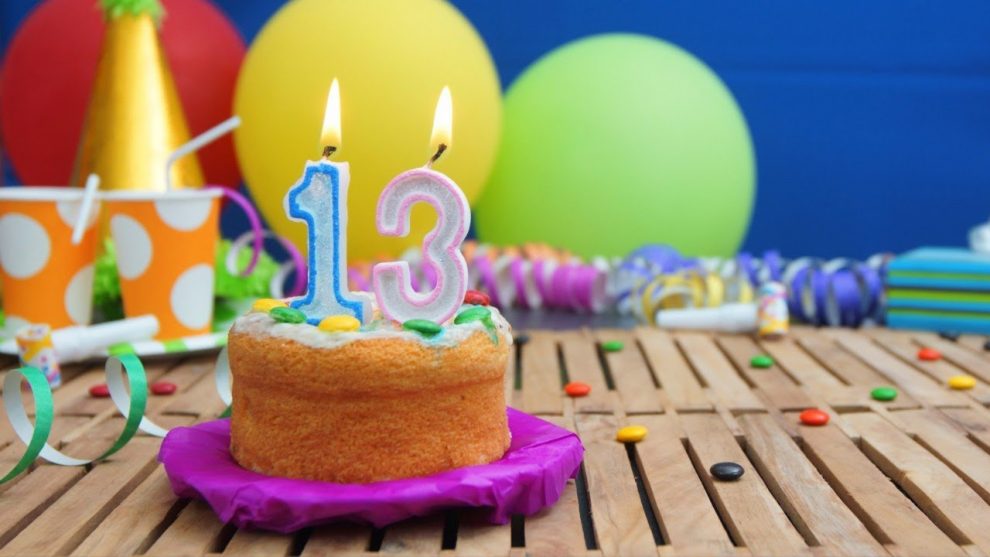 It should be noted that you may have the best intentions when it comes to celebrating your teen's birthday but it may be wise to give a thought to the planning process as well. My advice is to brainstorm some of these ideas with friends & certainly run them by your immediate family. Decide if you are going to party at home or elsewhere. Finally, pick a theme or activity, choose a date & make a few calls to check on availability.
If you're reading this and researching ideas, you're already doing an awesome job as a parent & on your way to having the best 13th Birthday party ever!