My recent discovery of new bands and new music genres, together with the almost shocking fact pointed out by one of my childhood friends that some of the songs we grew up on are turning 20 this year (!!) is what made me take a few minutes out of the day, today to do this blog.
Let the Music Take control
Music was a big part of my life growing up. I was named after a famous song by American singer-composer Pat Boone. My sister shares her name with Priscilla Presely, wife of the Legendary King of Rock 'n Roll, Elvis Presley. My mother played the violin when she was a child, I dabbled in guitar lessons but didn't get very far and my brother-in-law plays the drums. I cannot remember a single day growing up where my father would'nt wake us up to the tunes of HMV FM a famous channel on the radio (even on holidays! So we'd get out of bed quicker) or my grand aunts playing 'Have a Hap Hap Happy Birthday' on their prized record player on the birthday of every member of the family close enough to hear it. My sister and I were part of the school & church choir. You'd think, being girls and choir members we'd have a special taste for soft music like Jazz, Blues, Classical or Country Music. We could'nt be further away from that spectrum with our love for alternative Rock, loud Pop and filthy Rap instead. But that was'nt all and I can now safely admit that there seemed to be some sort of competition with kids our age in the neighborhood, blasting our stereo-systems, showing off who had the latest most popular No.1 tracks in whatever countdowns and charts that were famous in the day – normally the Billboard hot 100s, VH1 Top 20s or the MTV Hits Playlist. We'd listen to songs on repeat till we got the lyrics right. The music videos were just as important as the lyrics and I remember this one time (when the internet was still in it's infancy and not easily accessible) my sister and I figured out the sequence in which MTV would rotate and order their music videos and we rushed home from school to catch Michael Jackson's 'Black or white' Video on cable. That was insane! Very often my sister and I would talk to each other in lyrics or break out into song if movie dialogues sounded similar to lyrics, something I continue to do with my husband to this day. I often find myself irritated with people who have heard a song and don't care who the artist was, or can't remember what the music video was like. Yes, I was and still am a Music Geek!
The Genres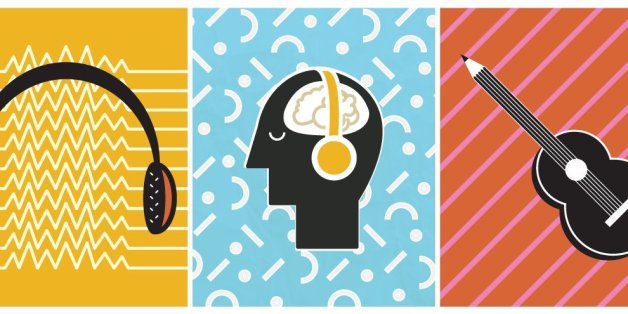 Here's Proof Music Can Do More Than Just Make You Feel Good
I don't limit my choice when it comes to music. I loved my dad's country & western, Raggae and 80's rock collection just as much as the 'new age' music. As a kid and early teen I went through the 'boy band' phase – from the more popular Boyzone Backstreet Boys and  N'Sync (because who did'nt love them, right? Lol) to the lesser known C21, Blue, 911 and Code Red and everything in between. As a young adult, I was drawn to more serious music, mostly alternative rock. Linkin Park, Evanescence, Beyonce, Rihanna, Eminem, Kanye and Incubus replaced the mushy lyrics of Brian Adams, Michael Bolton and Mariah Carey. At this point I was also listening to a lot of Mr. Mister, Foreigner, Starship, Europe, Def Leppard and Aerosmith. For the first time,  I realized my sister and friends were'nt listening to the same type of music. Some of them didn't understand and didn't like it. But the way I saw it, difference in music tastes is a  good thing because it means we're making self discoveries, relating to what is relevant to us individually and shaping our own uniqueness.
Facing the Music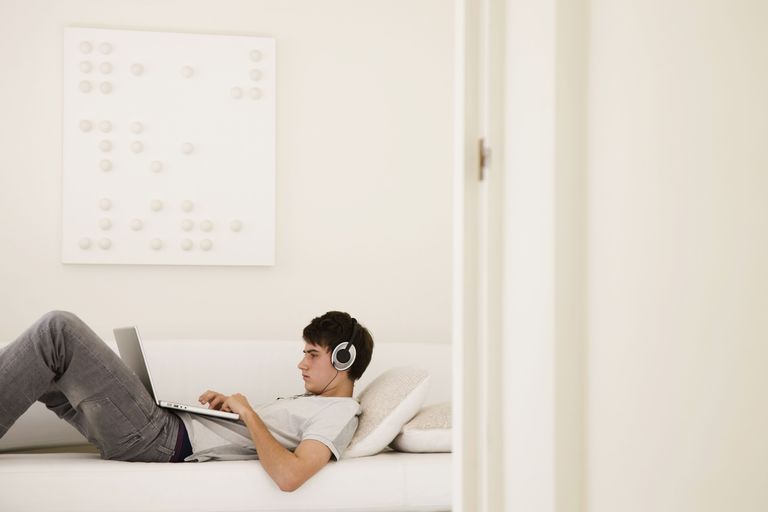 The Top 14 Places to Listen to Free Music Online
Other than self- discovery, music has taught me a few lasting lessons. Being open-minded to music is being open minded to people, lifestyles and cultures.
Before making my home in the U.S, I lived in Mumbai (or Bombay, as the British referred to it) one of the most vibrant, creative and demographically variant cities in India. And what I miss most about the city is the upbeat, youthful and ever transitioning live music scene. I miss the bands, the musicians, the karaoke clubs and general love and awareness of all things musical. In the past few years I have met people who have introduced me to new music genres, indie music in particular. We've had the pleasure of discovering new upcoming artists both local and international and had lively debates and exchanges on the topic. So reading "10 (unsolicited) suggestion for the Indian Live Music Scene" written by my friend recently,  made for interesting reading.
People bond over music. I recall going to parties where I'd know very few people. But if no one cared, I'd take control over the music selection and play in-house DJ for the night. Those strangers are now good friends and we continue to exchange and swap playlists. My husband was and always will be a gamer (whenever he finds time to drag himself away from his websites and client projects anyway), something I was never interested in but man, those epic gamming playlists! He and I have our love of music in common even though we have different genre preferences. This common love of music, makes it easy for us to manage the music we store in our car, making drives enjoyable. He's accepted my EDM tracks and I know every track on Korn's Paradigm Shift and Placebo's Loud like Love Albums.
With Music, the future always looks good, especially thanks to Spotify, YouTube, Sound Cloud and the like. This is a shout out to all lovers of music and my musician friends and acquaintances (established and aspiring alike), I'll be talking more about my favorite tracks, bands, music that has inspired me and what's trending on the music scene. If there's anything in particular you want me to share or help you discover, here's the place you let me know. And as always, good luck with your Music!