Wedding planning is not the most manly of things to do. Men aren't typically very interested in floral arrangements or what kind of chairs are at the reception, but they are interested in making their future spouse happy. So, many decide to just let their fiancé do whatever they want and let their mind wander whenever wedding talk comes up.
But this doesn't have to be the case. Just because you've been dreaming of the perfect wedding since you were four, practicing your wedding vows in front of stuffed animals, doesn't mean your man doesn't want to get involved. Stop thinking of it as "your special day" and treat it like "our special day." Get your future husband involved to make the perfect wedding for both of you, making the start of your marriage a great one.
Talk About the Wedding Vision, Together

Expert Wedding Planning Tips: Defining Your Vision
You've gotten engaged, you've called all your family, maybe you've even had a fun engagement party to celebrate! Once the dust settles, it's time to start really planning what you want to do for the wedding. Before anything else, you need decide things like what time of year to get married, where to get married, the style of wedding, and any other overarching decisions that will affect everything else.
Now, it's tempting to just start the conversation by pulling out a massive wedding binder filled with ideas and start talking about your dream wedding, but don't. This will set the attitude for the rest of the planning process, where you are in charge and he is just there. Set your Pinterest board aside and just discuss it.
Marriage is all about finding common ground, compromising, and creating solutions so both partners are happy, and your wedding is a good place to start. Discuss together what you both want out of the wedding and work together to make the big decisions, like when and where you want to get married.
This can get your man truly excited about the whole wedding. The biggest reason many men don't want to get involved in the wedding planning is because they don't feel invested in it, that their ideas will just be dismissed, that they are idiots among the wedding planner geniuses. If you start the planning process by incorporating his preferences and work together, he'll want to be much more involved going forward.
Put Him in Charge of Things That Matter to Him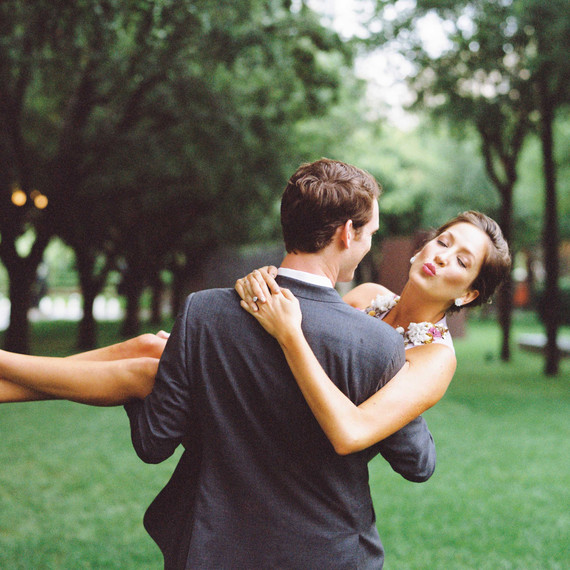 5 Wedding-Planning Tasks the Groom Can Tackle
Just because your soon to be husband isn't super interested in all things wedding doesn't mean there aren't things he cares about. Find out what kind of wedding-related things matter to him and let him take the lead on them.
Maybe your husband is a food connoisseur; let him focus on planning a great meal. Or if he is super into music, let him pick the wedding band or DJ. Find things he would enjoy planning and seeing at the wedding. That might mean getting a little creative, but it can definitely change a person's attitude.
If there is something he is particularly passionate about, whether it's sports, video games, model trains, or cool cars, see if you can include it in the wedding. Get a big screen TV and put the game on, or have the gift bags include little Hot Wheels sports cars to represent him. The wedding needs to include things he cares about too.
Include Things to Spoil Him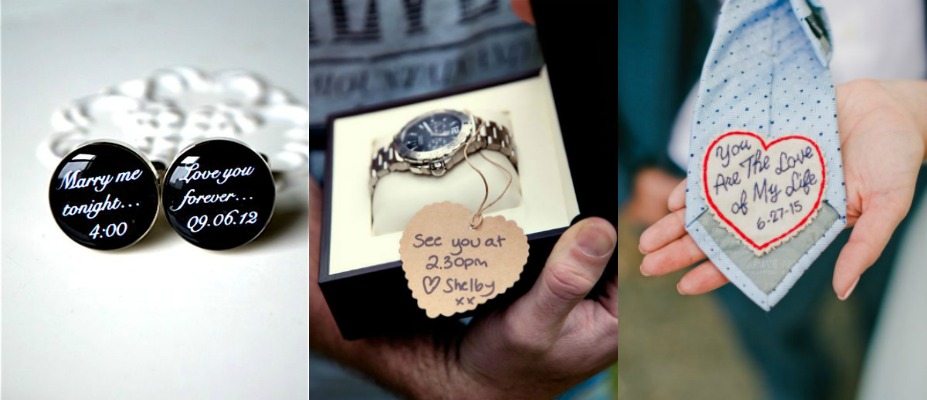 5 sweet ways to spoil your groom on the Wedding Day
When it comes to wedding time, the ladies get a lot. They get this stunning wedding dress, a elegant bouquet, a beautiful wedding ring, a handful of other accessories, and maybe a tiara if you are really going for that princess theme. Guys get … a tux and a wedding band. Depending on how controlling the bride, they might not even get to pick out the tux or wedding ring they like.
Let your fiancé show off his fashionable side. Instead of just picking out a tux that matches your dress and the wedding colors, let him have fun with it. Let him feel like a movie star, or James Bond, or just find the right tux that matches his style. It might not match perfectly to what you imagined, but him being happy (and comfortable) will make all the difference.
It's not just that though. Guys can get some pretty awesome bling too. Consider getting him a luxury watch, a high quality wedding ring, or just a really nice pair of cufflinks. That way, after everyone drools over your ring and wedding dress, you can direct them to how handsome your husband is and he has something to show off too.
Plan Together, Set a Budget, and Know When to Step Away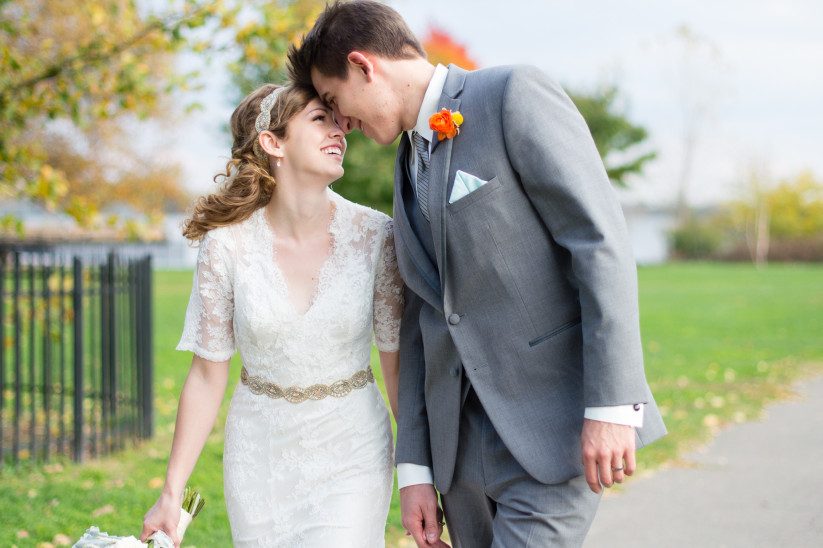 Top 20 Wedding Planning Tips From Real Newlyweds
Planning a wedding is stressful. It feels like there is always a million more things to do, tons of hard decisions to make, and it all depends on you to plan a great wedding.
First off, breathe, and rely on your soon-to-be husband. Unless you are marrying a terrible person, he wants to help. That might mean taking some of the burden off your shoulders, or just rubbing your shoulders to help de-stress. It might feel like you are bothering him, but a huge part of a healthy marriage is being able to rely on each other. If you work together to plan the wedding, you'll feel much better overall.
Another major stress point for a wedding is the costs. Unless you have a blank check from your parents, you need a budget that both you and your fiance agree on. Then, do all you can to stay inside it. Don't start off your marriage deeply in debt because you needed an over the top wedding.
Sometimes, the stress of planning might become too much to handle, both for you and your fiancé. Don't let the months, or even weeks, leading up to the wedding be just wedding planning. Make sure you still go out on dates, spend time together, and do things outside of wedding planning.
If the stress becomes too much, or you find yourself fighting a bunch because of it, be willing to step away and take a break. If you end up hurting your fiancé's feelings because you can't come to an agreement about what flavor of cake to get, it might really turn him off to planning the wedding completely.
Have Fun, Be in Love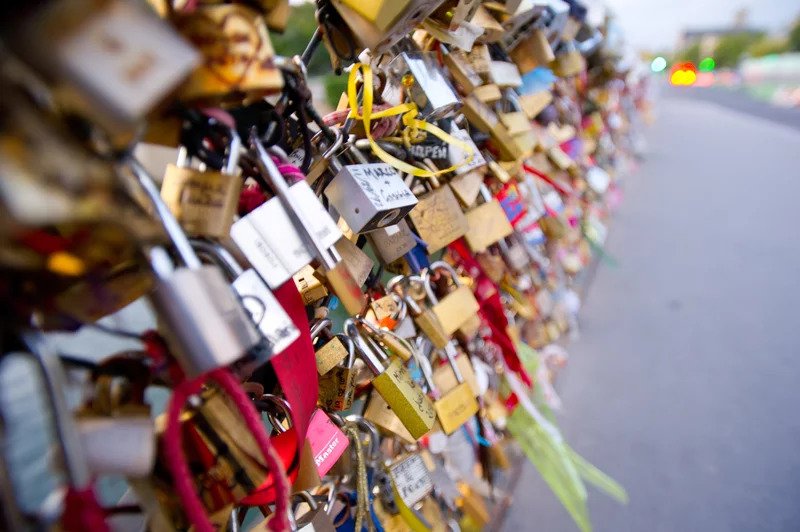 The Science Of 'Happily Ever After': 3 Things That Keep Love Alive
Remember, getting married is supposed to be fun! Have fun with it! Go cake tasting together, visit different wedding venues, and have a good time. If you are having a good time and you make sure he does too, then planning a wedding together will be a lot more enjoyable for the two of you.