The most wonderful time of the year is nearly upon us, so here are some decoration ideas that will have you super excited for the holidays.
You better watch out, you better not cry, you better not pout and I'm telling you why, because it's nearly Christmas time!
No matter if you are the type to put up the Christmas tree as soon as Halloween is over or if you are the day after thanksgiving type, who doesn't love Christmas and decorating for the holiday?
There is something so heartwarming about seeing all the lights, ribbons, wreaths and ornaments, but it can also be a little intimidating to know where to start.
If all you wanted to do is spread Christmas cheer but you need some ideas, here are a few to help you out.
Here are seven easy but really cute Christmas decoration ideas to help your home scream, "Merry Christmas to all!"
Mason jar elves and reindeer
Mason jars are great for so many things, including creating really cute Christmas decorations.
The best part is these jars can be totally customizable, but also you can put little treats inside and give them as gifts for your neighbors and friends.
A DIY Wreath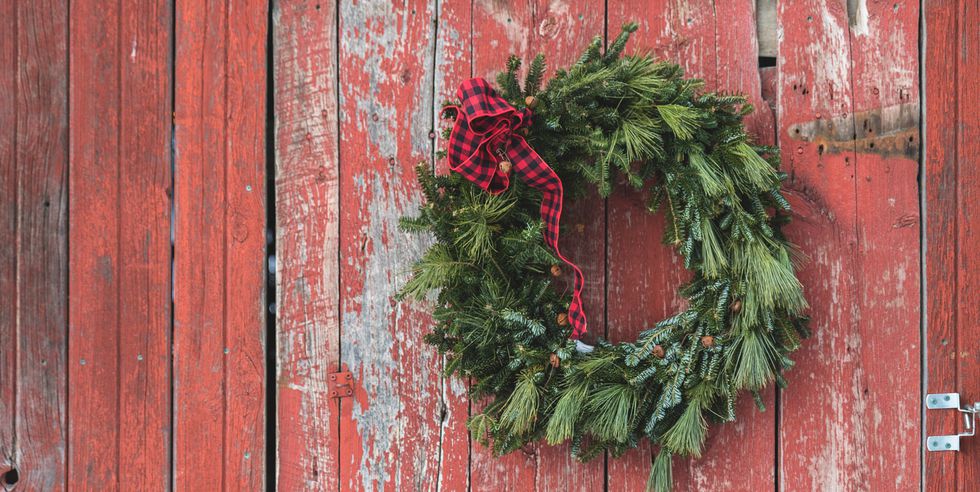 65 DIY Christmas Wreath Ideas to Give Holiday Guests the Warmest Welcome
For these decorations that you can never have too many of in or outside of the house, all you have to do is go to any craft store or even dollar store and get a plain wreath, and then just pick out all the flowers, ribbons, and lights you want to decorate it with!
You can even keep it simple and classic and buy some spray snow, spray it on a green wreath and tie a red ribbon on the top and there you have it! A super cute and festive wreath for less than five bucks.
Lighted garland with ribbons
DIY Christmas Scrappy Lighted Garland Tutorial
Something cute and unique, that is also pretty easy to make, is using a couple strings of lights and some ribbon to make a lighted garland.
You can choose the colors and type of material you want to use, and then all you have to do is tie them all along the string of lights, then hang wherever you like!
Make sure to get plenty of extension cords and check that your electrical system is up to date, and order any parts you need from websites like www.electricalwholesale.com.
Pipe-cleaner snow-flakes or snowmen

Pipe-Cleaner Snowflake Ornaments Project
Simple and cost-friendly, you can involve the kids in making these adorable ornaments to hang on the tree.
Ornaments made from cookie cutters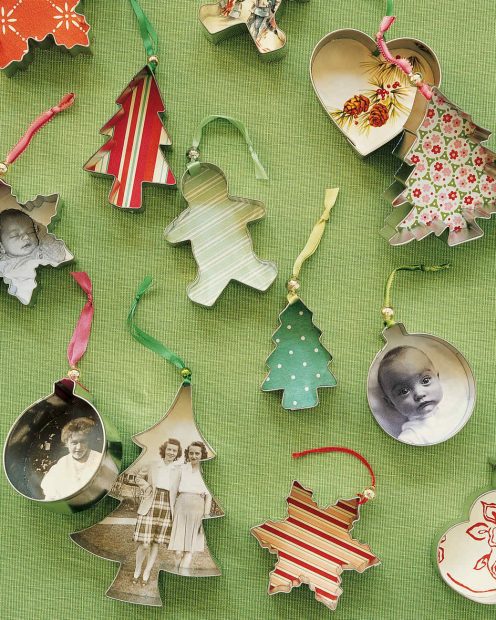 Cookie Cutter Ornaments Project
Cookie cutters come in all shapes and sizes, and all you need are some pictures or pretty colored paper to glue behind them to turn them into beautiful ornaments.
These can also double as a cute gift that your kids can put together for Grandma and Grandpa or whoever else is on their gift list.
DIY Snow-globes
DIY Snow Globe | Sea Lemon
Another decoration idea that uses ever useful mason jars, there are so many Pinterest posts to follow on how to make these fun little snow globes and place them all over your house just in time for Christmas.
Easy paper plate Santa
This is a Christmas craft the kids are sure to love and have them feeling the Christmas spirit.
All you need are some paper plates, scissors, red paint, glue, and some black constriction paper!