If you're itching to start another DIY project, it's time to pull out those old pallets you were going to use at your next bonfire! With these ideas, your leftover pallets can bring you enjoyment for years to come rather than bringing just one night of hot dogs and marshmallows.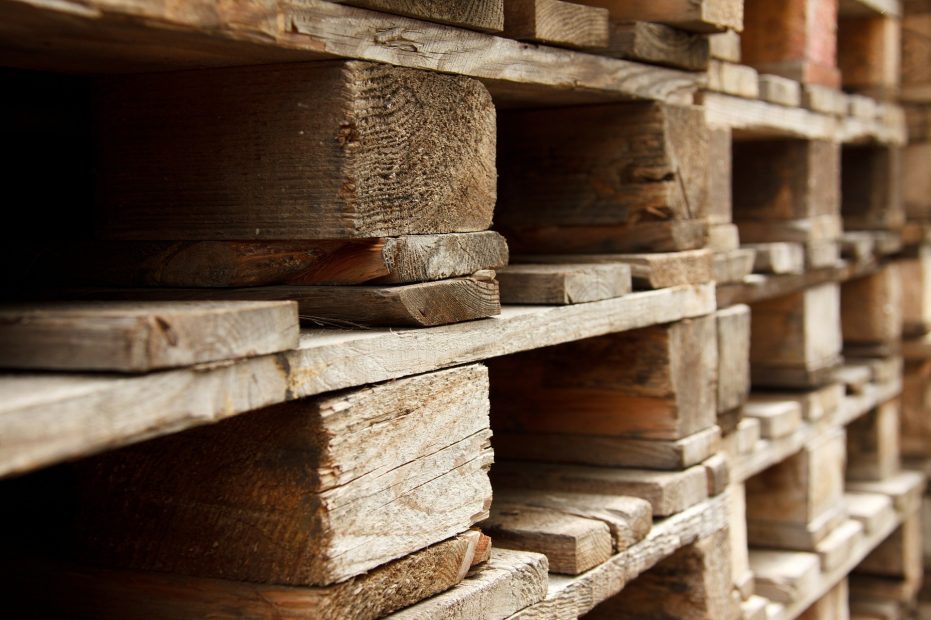 Whether you have a few pallets or too many to count, there's a project that's perfect for you. Check out these 10 to get your creative juices flowing!
Pallet Garden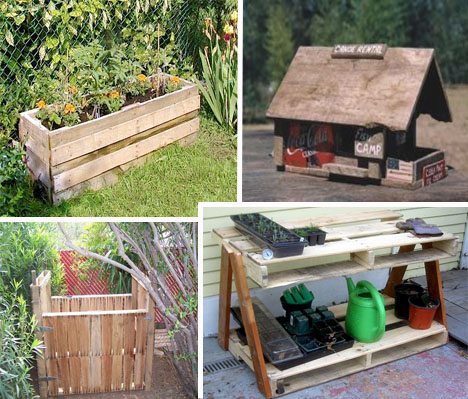 Green Thumbs Rejoice: 4 Outdoor Decor Projects Ripe For The Picking!
Bring nature to the front porch with a fun pallet garden. These can be designed to lean against a wall or stand freely, giving you more options for rearranging as often as you would like. These are beautiful when filled with your favorite flowers, but you can't go wrong with an herb garden either.
Couch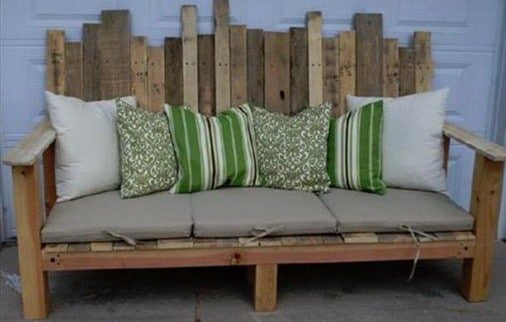 64 Creative Ideas And Ways To Recycle And Reuse A Wooden Pallet
It seems you can never have too much outdoor seating, and thankfully, you can fashion pallets into a couch, benches, or chairs that fit into your space like a glove.
Grill Station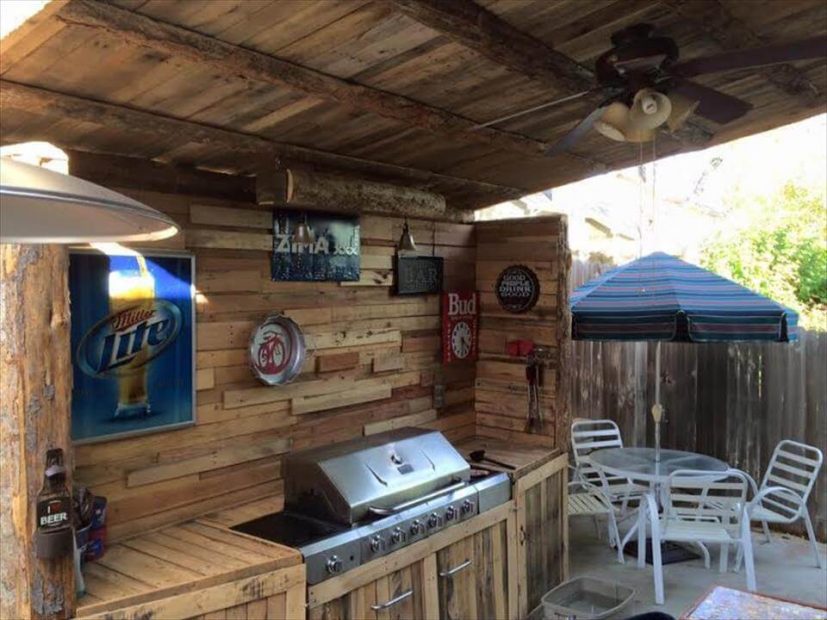 Upcycled Pallet Outdoor Kitchen
Do you like to spend your summer out on the grill? Build a grilling station that can house all the essential tools and protect them if you happen to run into a bit of bad weather. Instead of food prep taking place in two locations, you can take care of it all in one place without missing out on the conversation with your guests.
Food Storage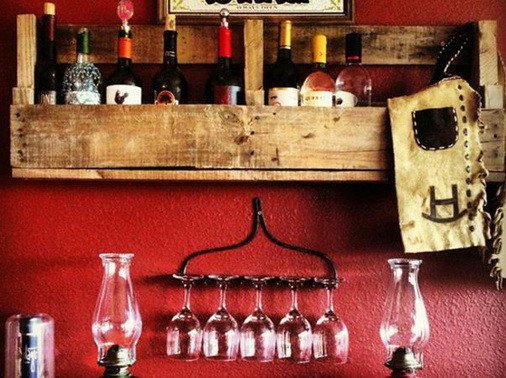 64 Creative Ideas And Ways To Recycle And Reuse A Wooden Pallet
Getting a handle on food storage can be a hassle, and if you don't need dome storage for bulk items, you can use wood pallets to build organizers for canned goods and varying shelf sizes that will be able to house your food tastes, big or small.
Coffee Table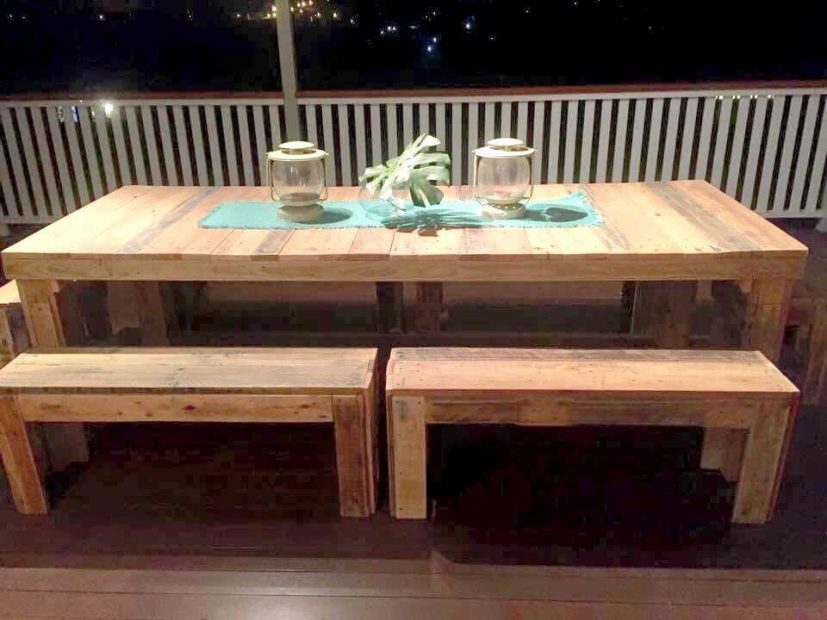 45 Easiest DIY Projects with Wood Pallets, You Can Build
If you're looking for something that can go indoors or outdoors, look no further. A coffee table will withstand weather and the wear and tear of children all year long. It can be dressed up for important guests then be easily transformed into a family gathering place for game night.
Cabinets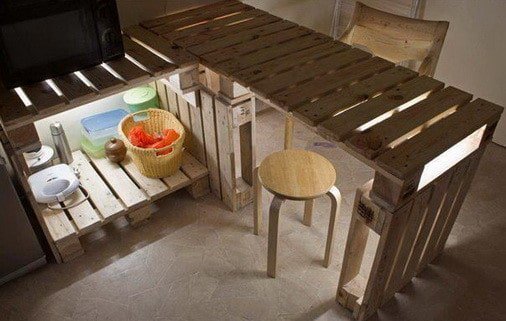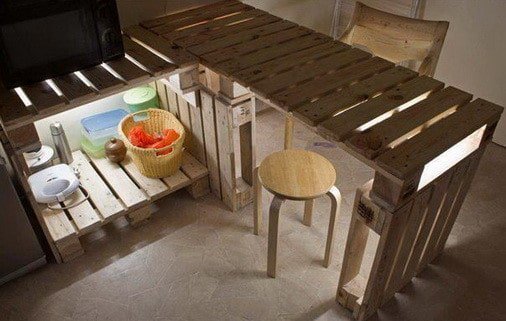 64 Creative Ideas And Ways To Recycle And Reuse A Wooden Pallet
Pallets are great to use for new storage that looks good, too. Whether you need a small dresser for a child's room or an entertainment center to hold your TV and collection of movies, you can get the perfectly customized cabinets you're looking for.
Wood Flooring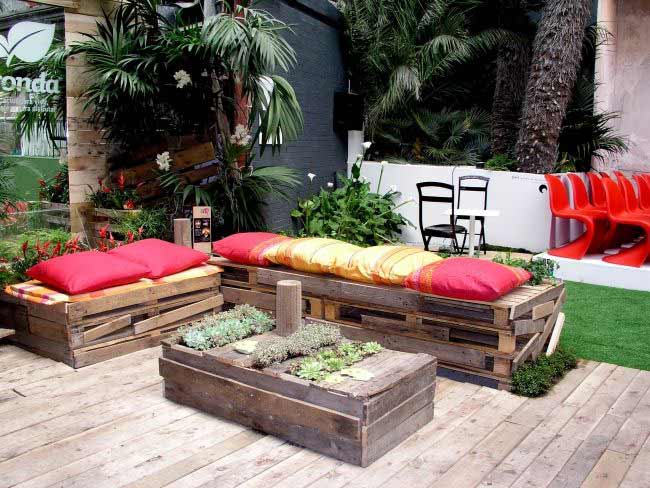 40 Fantastic Ways Of How To Reuse Old Wooden Pallets
Want to make a statement? Wood flooring is always in style, and if you don't mind a bit of extra work repurposing pallets, you'll end up with a flooring unique to your home. Maybe you don't have quite that many extra pallets lying around, but challengerpallet.com can help you make up the difference.
Fence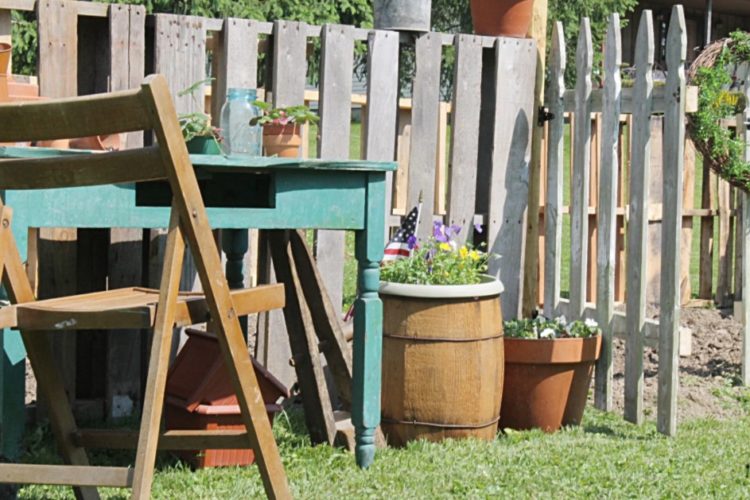 37 AWESOME AND CHEAP DIY PALLET FENCE IDEAS TO REALIZE SWIFTLY
Another big project you can take on, with perhaps a bit less cutting and reshaping, is replacing your old rundown fence with sturdy paneling made from your leftover pallets.
Treehouse
When you're ready to go big for the kids, it's definitely time to build that treehouse. There are tons of ideas out there on how to create the best treehouse for your tree, yard, and kids. Check out some of them here.
Decor
You can't go wrong with a new piece of accent decor. Make a family project out of painting a pallet to look like a flag or to depict a favorite family saying that will be able to withstand the rigor of indoor and outdoor wear.