Halloween is known for the pillow cases full of candy the kids bring home and the parties that pump them full of sugar all month long. But it is possible to get kids excited about Halloween with healthy treats too! So, a group of dentists in Farmington put together this list of healthy Halloween treats that your kids are sure to love.
Mini Pizza Pumpkins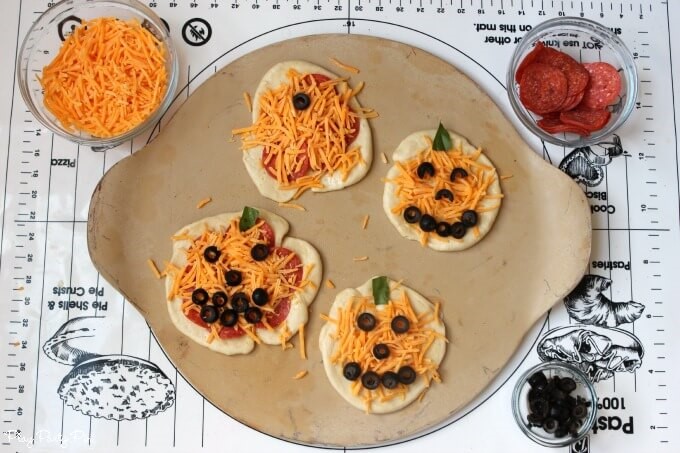 Make personal pizzas with your kids. Let them decorate their own pizza like a jack-o-lantern with the toppings. The cheese makes for the perfect pumpkin color. Olives are the perfect topping for the eyes, nose, and mouth. But if your child doesn't like olives, you can always use another topping.
Find the recipe at Play Party Plan.
Pretzel and Cheese Broomsticks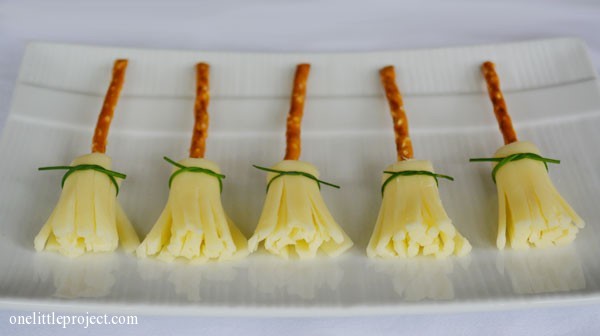 If your kids like string cheese, these are the perfect after school snack for any October day. And they are so simple and quick to put together. If you want to keep the kids busy, have them make the broomsticks themselves. They're that easy!
Find the recipe at One Little Project.
"Boo"-Nana Pops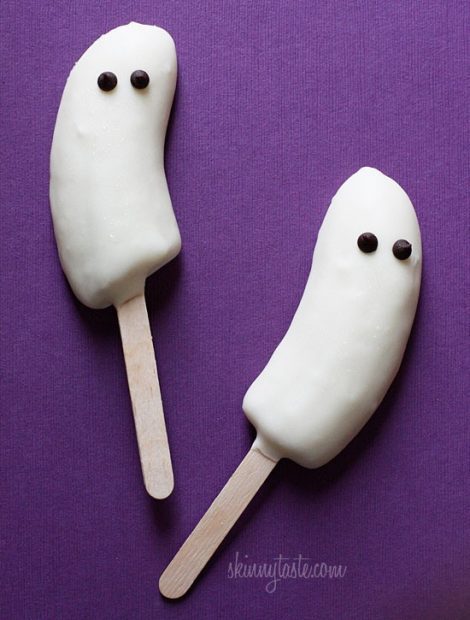 Make some frozen "Boo"-nana pops to get excited for Halloween. These spooky treats just take a banana, white chocolate (or vanilla yogurt for a healthier option), chocolate chips and popsicle sticks.
Find the full recipe at Skinny Taste.
Silly Apple Bites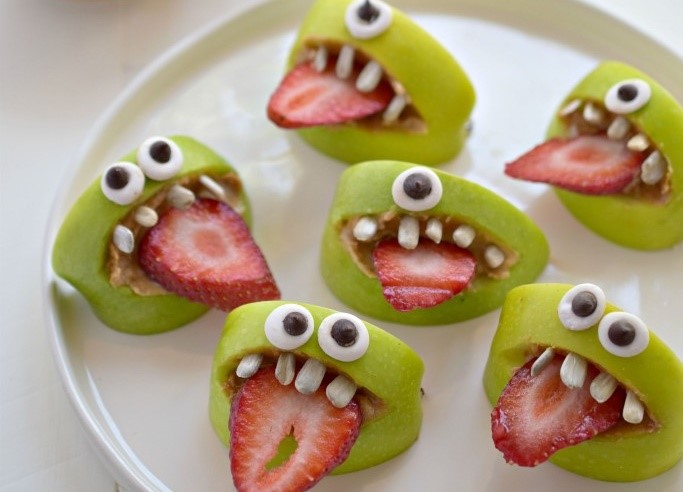 These fun apple bites look like little green monsters. And they make such a great healthy treat! Putting these treats together would be a fantastic activity for a kids' Halloween party. Just give each kid a plate and their ingredients and let them go to town. They'll have so much fun and enjoy a healthy snack in the process.
Find the recipe at Fork and Beans.
Grapefruit Jack-o-Lanterns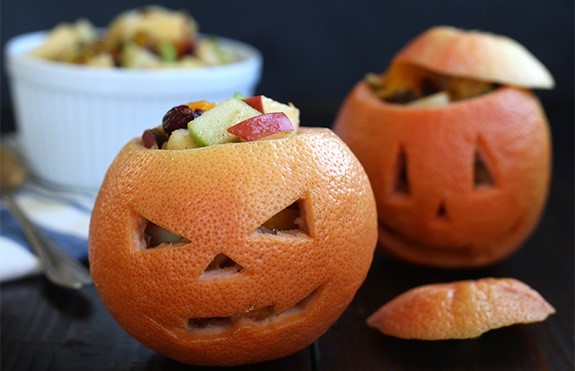 Carving pumpkins is fun, but can you eat them? Help your kids carve a face into a grapefruit and fill it up with their favorite fruit salad. Snacks are always more fun with faces.
Find the recipe at Say Yes.
Spider Sandwiches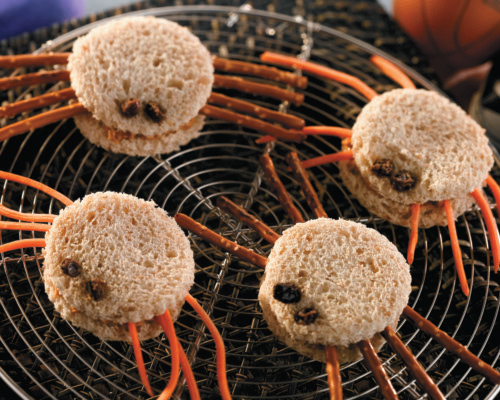 Whether it's for an afterschool snack, lunch, or a party treat, these spooky spider sandwiches are just the fun healthy treat your kids need to get them in the spirit of Halloween. Make their favorite sandwich, cut it out in a circle, and use pretzels or carrot sticks for the legs.
Find the recipe at Autism Learning Felt.
Healthy "Candy Corn"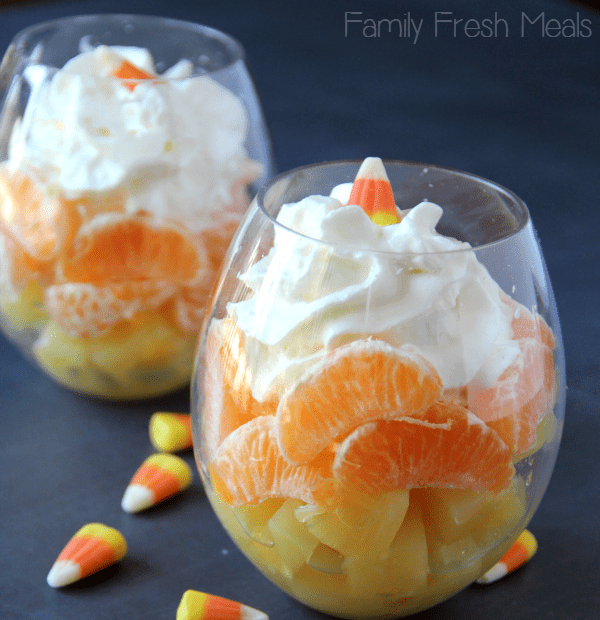 Mock up everyone's favorite Halloween candy with similarly colored fruit with some whipped cream or yogurt on top. One piece of candy on top won't hurt either. Use fun colors and similarities like this to encourage healthy eating.
Find the recipe at Family Fresh Meals.